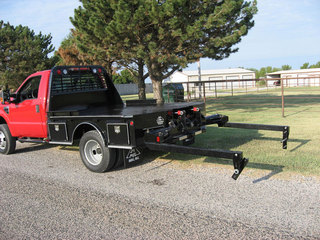 Double J Truck Beds specializes in the selling of J&I maufactured ,Pronghorn and Butler truck beds for farming, ranching,and oilfield industries. We also specialize in the sales of Circle M tandem axle trailers , Trip Hopper Feed Dispensers and Ranch Hand grill guards and full replacement bumpers.
Do you need a peace of mind?

To get the most for your money you can either just get by or get ahead ,and we at Double J Truck Beds and Equipment, Inc. want to help you get ahead. J&I , Pronghorn and Butler beds have been proven workers for years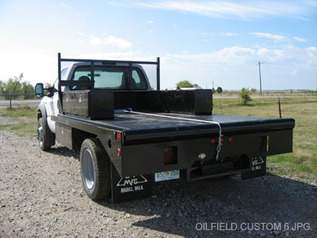 Whether you're pulling a rig, haying cattle or running to the store our beds and trailers are for you!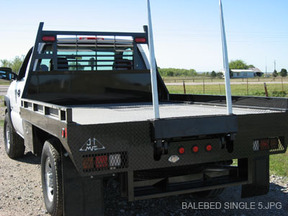 See the about page for more pictures of additional bed styles!!!!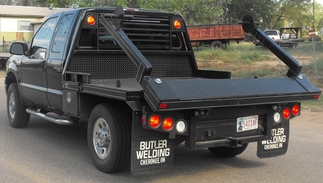 Butler beds make it easy to handle round bales or big square bales.These beds are hydaulically controlled from the inside of your cab. Large grip ranges from 92" to 36" with spinners and from 110" to 40" without spinners on a single wheel truck. Free floating arms alow for easy unrolling of bales. Sequenced arms allow both arms to move simultaneously.



Standard Features include

:​​​​​​​

Heavy duty bumper hitch
3x2 3/16" wall tubing headache rack
Two weather resistant underbody tool boxes
Choice of Drop-N-Lock or recessed gooseneck hitch
Sequenced arms with spinners
Stop, tail, turn and backup lights
In-cab controlled, 12-volt hydraulic unit